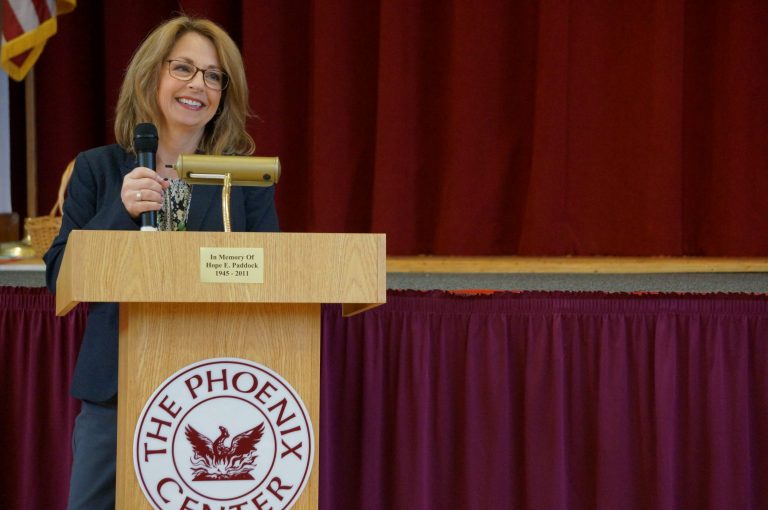 I joined the Phoenix family in 1994 as an art teacher because of my passion to creatively work with students with disabilities. I developed and implemented the Visual Arts program, which remains an integral part of The Phoenix Center today. Following the Discipline-Based Art Education model, I instilled the value of art education in our school as it reflects the social values of American culture. One ceramics group-student project still hangs in the main hallway to greet all members as they enter the building. In a desire to have a greater influence and more direct impact on the educational services provided at The Phoenix Center, I pursued a Master's degree in Educational Leadership.   Over the years, I have had the opportunity to work with many students and their families, and it truly is a privilege. Cultivating relationships and fostering connections with my students and their families is what anchors me to my role as an educator.
One of The Phoenix Center's core values is that each and every student is someone's son or daughter – someone's very special person. Our parents have entrusted me as the Executive Director to develop and oversee programs that will uncover the full potential of their children.
We believe in providing highly customized educational programing that meets the individual needs of our students. Wrapping our program around the student by tailoring and adapting instruction is at the core of what we do at The Phoenix Center. Including and involving the family in this process is paramount.
I have dedicated my career to this philosophy and have surrounded myself with educators who carry out its mission. One of my favorite quotes is, "Fairness does not mean that everyone gets the same thing; fairness means that everyone gets what they need" (Dr. Richard Lavoie). I truly believe this is the common thread that makes The Phoenix Center so special.
I am honored to serve this educational community as the Executive Director and am excited to bring The Phoenix Center to the next generation. I encourage you to contact me for information and invite you to join us for a tour of our school.