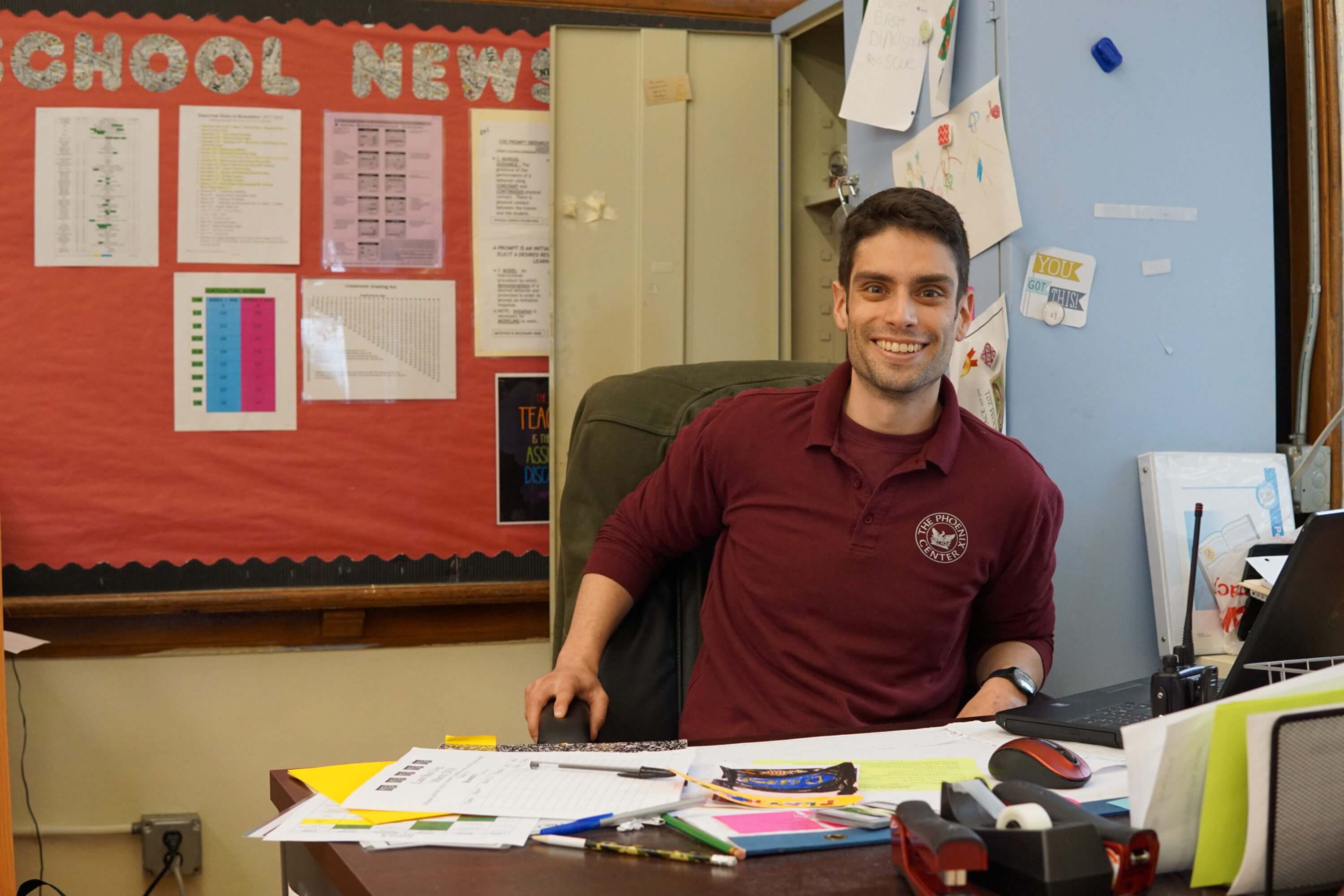 The Phoenix Center's purpose is to provide a well-integrated, educational and therapeutic program focusing on the development of the whole child and his/her family. We are a special and gifted group of individuals. Our staff creates customized and individualized programs for our students whose learning profiles may not be accommodated in other special education settings.
The reason we exist is to care for, educate and empower our students and graduates so that they may develop skills that will maximize their adaptation to adulthood. To that end, we regularly look for engaging, energetic, dynamic and skilled people to join our team!
Receive Ongoing Support & Guidance:
We provide extraordinary support and guidance from a supervisor, curriculum specialist, mentor, and BCBA perspective. You are not left to ''figure it out'' on your own.
TPC is an Equal Opportunity Employer Offering:
Full health insurance including dental and vision coverage.
Paid sick, personal and floating time off.
Retirement 403(b) Plan
And more!
What Our Staff Is Saying
This school gets into your blood. My husband Steve and I have never had our own kids, but I truly feel that the TPC kids are mine and that God put me in this place intentionally.

-Virginia Lataro,
School Nurse
TPC is where my heart is… The people I love are here, the people I care about most are here. We've all grown up here.

-Ashley Agresti,
Special Education Teacher
Parents will say to us, I wish I had found you sooner…I knew when I walked in and saw all the smiles—you can feel and see the love when you walk into the school. It's a wealth of love

-Kelly Golembeski,
Special Education Teacher
Join our team here at The Phoenix Center where you're not just treated as a faculty member, you're treated like family!

-Dana Prior,
Special Education Teacher
---
---
Special Education Teacher
Special education teachers design, adapt and teach programs geared to each student's Individual Education Program (IEP.) Teachers work as part of an interdisciplinary team with The Phoenix Center's behaviorists, social workers, counselors, employment specialists, occupational, physical and speech/language therapists.

Apply Now
Instructional Paraprofessionals: Full and Part Time
Assist the teacher with the planning, implementation, and evaluation of individualized skill acquisition and behavior treatment programs.
The Instructional Paraprofessional will also participate in the facilitation of educational programs with the students, both in and out of the school building and assure student safety at all times. Expected to consistently review, understand and implement written behavioral interventions, Individualized Behavior Support Plans (IBSP) strategies and document data collection as required. Experience with Applied Behavior Analysis is a plus.
Apply Now
School Bus Driver
To ensure the safe transportation of students, staff, and others to community-based outings, work sites and field trips.
Hours: Monday – Friday, 8:45 – 2:30
Apply Now
Music Teacher
Provide a music education/therapy program, both vocal and instrumental, to meet the needs of the individual students in grades K-12.  To provide a vehicle wherein individual talents can be displayed: assembly programs, entertainment for parents' meetings, etc.
Apply Now
---
How To Apply
Apply via the buttons below each open position.
If you should experience any difficulty with the online application process, please contact Deborah Brandell at:
dbrandell@thephoenixcenternj.org | Fax: 973-542-0687 | 16 Monsignor Owens Place, Nutley, NJ 07110
Your resume will be retained in active status for one school year. If your qualifications meet our needs, we will contact you for further information and a possible interview.
The Phoenix Center is an Equal Opportunity Employer.