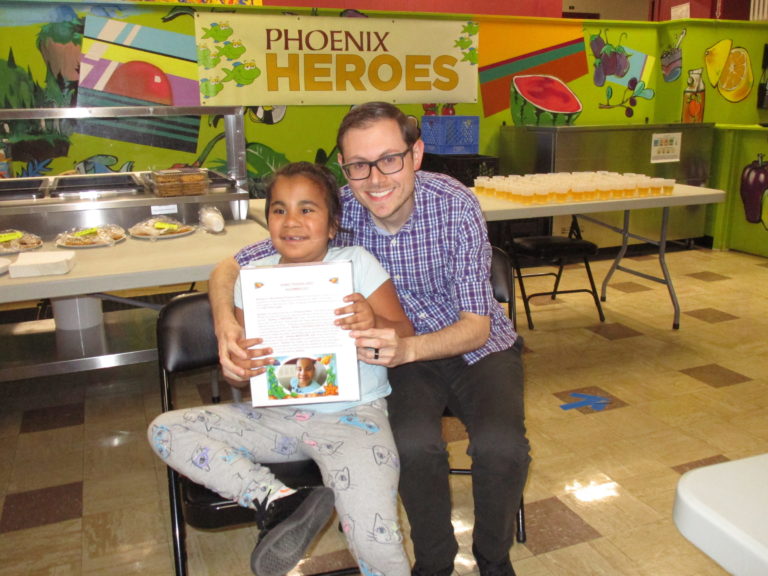 TPC's culture is founded on The FISH! Philosophy which originated in Seattle's world-famous Pike Place Fish Market. FISH! is based on the concept of creating a work environment where everyone chooses to bring energy, passion, and a positive attitude with them each day to work. The Phoenix Center staff has been living the four principles since 2002.
In 2005, we introduced these principles (make your day, choose your attitude, be present, play) to our students. The Student Hero Program is an outgrowth of the FISH! Philosophy. Students are nominated when they display one of these principles.
The students have their pictures taken with staff, receive an award and their parents/guardians are invited to a celebration. It is a wonderful reinforcement of TPC's core philosophy and really creates a supportive and nurturing environment for families, teachers and students!