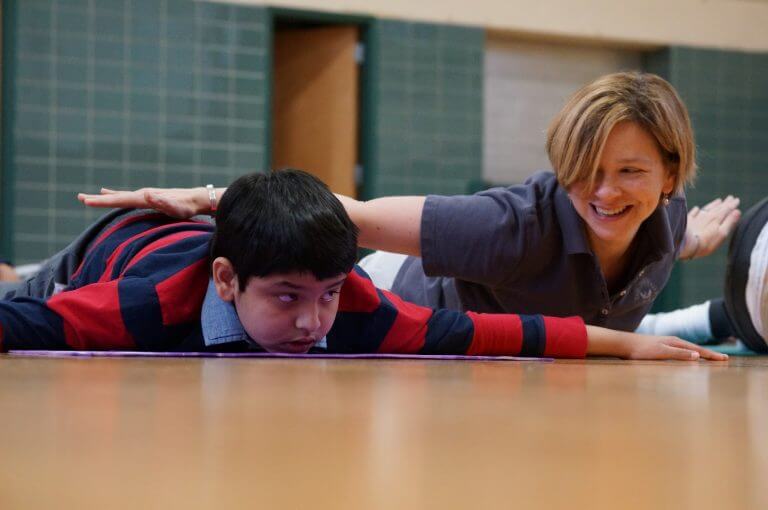 Our related services programming provides a full range of integrated therapeutic services:
Counseling
The Counseling Department promotes the academic achievement of the students by addressing the emotional, behavioral and social obstacles to learning. The counselors also assist with parent support groups, DDD registration assistance, parent workshops, Partners in Caring and inclusion.
Occupational Therapy
Occupational Therapy Department engages in activities of daily living and functional skills in a variety of settings, feeding issues from an oral-motor and sensory integrative point of view, sensory integration and gross and fine motor skills. In addition, occupational therapists oversee programs such as: Flippin' Out Gymnastics, Pet Therapy, FISH committee, Collaborative Skills Group and the OT student intern program.
Physical Therapy
The Physical Therapist Department's goal is to maximize independence in the area of mobility, as well as working on active participation during all school activities, including those out in the community. Our physical therapists also oversee Get Ready to Learn yoga, group yoga sessions and the PT student intern program.
Speech Therapy
The Speech-Language Department provides therapy to improve receptive and expressive language; auditory processing; oral motor, feeding and swallowing; articulation, voice, and fluency; and augmentative alternative communication. Speech therapists also oversee the dance troupe, hero celebrations, TPC staff workshops and the speech student intern program.