This year, The Phoenix Center celebrates 30 years of educational excellence. We thought this called for a once-in-thirty-years kind of celebration.
Due to health concerns, the continuation of COVID-19 restrictions–and our commitment to keeping our friends, family and supporters safe–we have made the decision to make the Gala virtual.
We are honoring Columbia Bank Foundation and CEO, Tom Kemly and have an action-packed schedule planned!
We are preparing an evening of fun, silent auctions, prizes, and more. To make it easier and more fun, we will also be using a silent auction bidding software called GiveSmart this year and we will be able to open the bidding the week leading up to the event! Attendees can receive a ''gift bag'' with something to use during the festivities, the ad journal, and more!
We are pleased to announce our title sponsor, Columbia Bank Foundation!
Buy Tickets, Ads & Sponsorships Digitally »
Buy Sponsorships via Check » Buy Ads via Check »
Legacy Sponsors: De Mattheis Real Estate, Edward Jones, HBC Company Inc., JP Management, Market Basket, Railroad Construction Company and Tradeweb.
Leader Sponsors: Bederson Accountants & Advisors, CHT, DeMeola, Zawacki, Mingione & Co., LLC and Knights of York. Our other sponsors are listed on all event materials and the link in this post.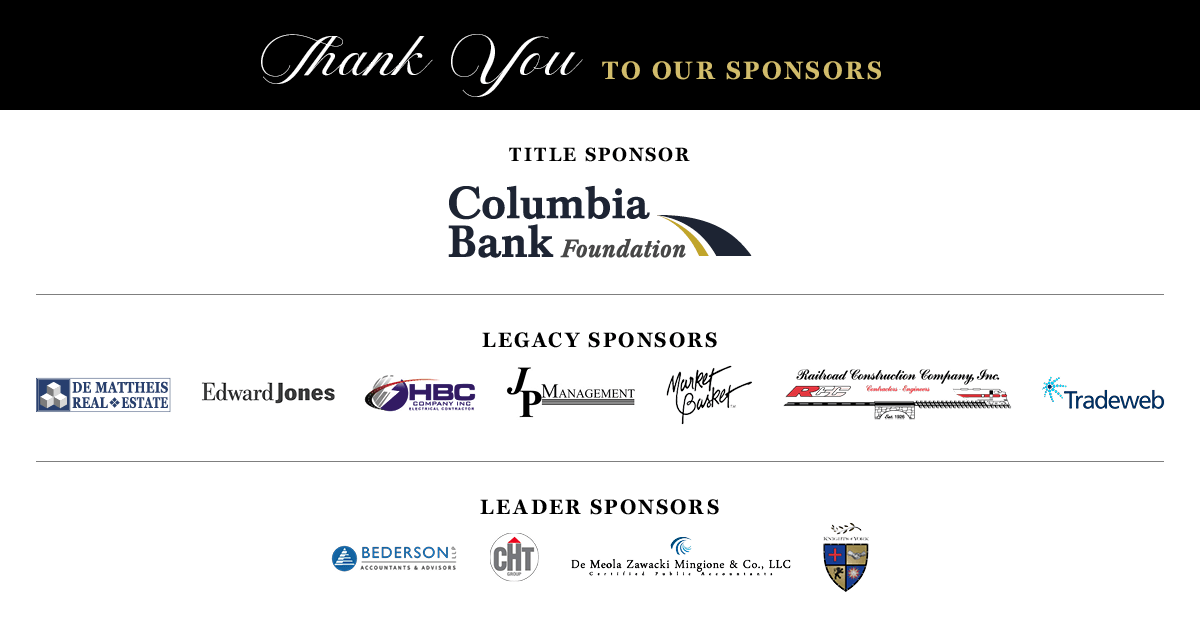 Please join me in thanking these wonderful organizations for their ongoing support. Please let us know if there is a firm you know that may be interested in getting some visibility at our event.
Our social media, email blasts, and newsletters will be using the hashtag #thephoenixcenter30th to mark this milestone—we encourage you to do the same with your social media!
Please reserve Saturday, June 5, 2021 at 6 pm for our special 30th Anniversary Virtual Gala Fundraiser!
Thank you again for being a part of our learning community. We look forward to celebrating this big year with you. Take care and be well.
In Gratitude,
Julie Mower, M.A.Ed., Executive Director